This is a drink I try to make as often as possible to have after a long run, a hard training session or directly after weighing in for a fight. Don't get me wrong, I drink your average sports drinks - heck, I love lemon-lime Gatorade - but when push comes to shove, those drinks can contain extremely high levels of processed sugars and not much else. This is a home-made, unprocessed recipe from Brendan Brazier's book, 'Thrive' (pictured below) and it definitely works for me. It has roughly four parts carbohydrate for every one part protein - more than your average sports drink - speeding recovery immediately after exercise before a protein-rich meal is consumed. It will keep in the fridge for a few days and some settling does occur so shake or re-blend before drinking. Some of the ingredients may be hard to find like the hemp products so I often substitute flaxseed oil for the hemp oil and my regular protein (Vital Protein's, pea protein) for the hemp protein. You could also use maple syrup instead of agave.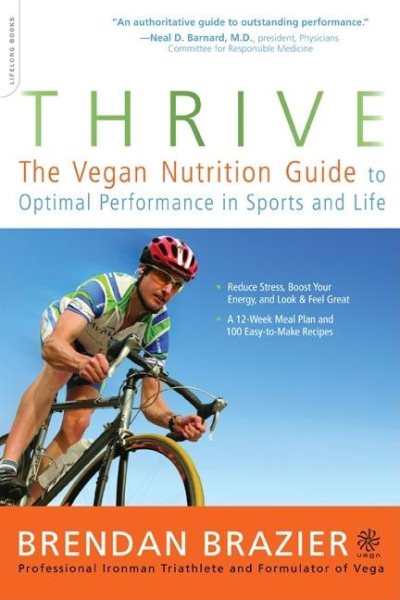 RECIPE:
Juice of 1/2 lemon
Juice of 1/4 lime
4 dates
2 cups water
2 tbsp agave nectar
1 tbsp hemp protein
1 tsp ground dulse flakes
1 tsp hemp oil (or flaxseed oil)
1/2 tsp lemon zest
In a blender, combine all ingredients, process until smooth. Keep it in the fridge!
You can also substitute 1 cup young coconut water for 1 cup water to increase electrolyte and simple carbohydrate content.